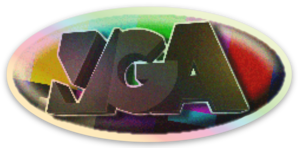 The 2021 Vidya Gaem Awards
Most Hated Award
for most hated game of the year
Grand Theft Auto: The Trilogy – The Definitive Edition
Grove Street Games
Results

1st Grand Theft Auto: The Trilogy – The Definitive Edition
2nd Battlefield 2042
3rd Back 4 Blood
4th Balan Wonderworld
5th Life is Strange: True Colors
6th New World
7th Pokémon Brilliant Diamond & Shining Pearl
8th Call of Duty: Vanguard
9th Deathloop
10th Far Cry 6
11th Pokémon Unite
12th Halo Infinite
Least Worst Award
for least worst game of the year
Metroid Dread
MercurySteam, Nintendo EPD
Results

1st Metroid Dread
2nd Shin Megami Tensei V
3rd Resident Evil Village
4th Cruelty Squad
5th Nier Replicant ver.1.22474487139...
6th Final Fantasy XIV: Endwalker
7th Inscryption
8th It Takes Two
9th NEO: The World Ends With You
10th Psychonauts 2
11th Deltarune: Chapter 2
12th Guilty Gear -STRIVE-
13th Library of Ruina
IP Twist Award
for best new implementation of an old franchise
Metroid Dread
MercurySteam, Nintendo EPD
Results

1st Metroid Dread
2nd Resident Evil VIllage
3rd Shin Megami Tensei V
4th Psychonauts 2
5th NEO: The World Ends With You
6th WarioWare: Get It Together!
7th Guilty Gear -STRIVE-
8th No More Heroes III
9th Tales of Arise
10th Halo Infinite
11th New Pokémon Snap
12th Age of Empires IV
Vib-Ribbon Award
for best soundtrack
Nier Replicant ver.1.22474487139...
<a href="https://www.youtube.com/watch?v=V1kuzWbBgqo&list=PLXIoB6LWCSoB0Xz3iIFxKa2ay4okLHngm">Listen to the soundtrack here.</a>
Results

1st Nier Replicant ver.1.22474487139...
2nd Deltarune Chapter 2
3rd GUILTY GEAR -STRIVE-
4th Shin Megami Tensei V
5th NEO: The World Ends With You
6th Final Fantasy XIV: Endwalker
7th Persona 5 Strikers
8th The Great Ace Attorney Chronicles
9th Cruelty Squad
10th No More Heroes III
11th Library of Ruina
12th Everhood
"Hello, Fellow Posters" Award
for most blatantly promoted video game product
Results

1st Genshin Impact
2nd Raid: Shadow Legends
3rd Arcane: League of Legends
4th Deathloop
5th New World
6th Back 4 Blood
7th Nickelodeon All-Star Brawl
8th Far Cry 6
9th Battlefield 2042
10th Final Fantasy XIV: Endwalker
11th Halo Infinite
12th Call of Duty: Vanguard
Plot and Backstory Award
for best representation of women
Resident Evil Village
Capcom
Results

1st Resident Evil Village
2nd Guilty Gear -STRIVE-
3rd Atelier Ryza 2: Lost Legends & the Secret Fairy
4th Nier Replicant ver.1.22474487139...
5th Metroid Dread
6th Shin Megami Tensei V
7th Rance Quest Magnum
8th Tales of Arise
9th Gal*Gun Returns
10th NEO: The World Ends With You
11th Deltarune Chapter 2
12th Library of Ruina
Billy Herrington Award
for best representation of men
Rance Quest Magnum
AliceSoft
Results

1st Rance Quest Magnum
2nd Resident Evil Village
3rd Guilty Gear -STRIVE-
4th Nier Replicant ver.1.22474487139...
5th No More Heroes III
6th Shin Megami Tensei V
7th Lost Judgment
8th The Great Ace Attorney Chronicles
9th Halo Infinite
10th Deltarune Chapter 2
11th Library of Ruina
12th NEO: The World Ends With You
AESTHETICS Award
for best visual aesthetics
Cruelty Squad
Consumer Softproducts
Results

1st Cruelty Squad
2nd GUILTY GEAR -STRIVE-
3rd Psychonauts 2
4th Resident Evil Village
5th Inscryption
6th NEO: The World Ends With You
7th Metroid Dread
8th Shin Megami Tensei V
9th Ratchet and Clank: Rift Apart
10th Forza Horizon 5
11th Sable
12th Kena: Bridge of Spirits
Visual Award is My Passion
for worst visual aesthetics
Grand Theft Auto: The Trilogy – The Definitive Edition
Grove Street Games
Results

1st Grand Theft Auto: The Trilogy – The Definitive Edition
2nd Pokémon Brilliant Diamond & Shining Pearl
3rd Nickelodeon All-Star Brawl
4th Balan Wonderworld
5th Battlefield 2042
6th Back 4 Blood
7th Cruelty Squad
8th Halo Infinite
9th Five Nights at Freddy's: Security Breach
10th Deathloop
11th No More Heroes III
12th Deltarune Chapter 2
Absolute State of Play
for biggest technical blunder
Grand Theft Auto: The Trilogy – The Definitive Edition
Grove Street Games
Results

1st Grand Theft Auto: The Trilogy – The Definitive Edition
2nd Battlefield 2042
3rd New World
4th eFootball 2022
5th Balan Wonderworld
6th Sonic Colors: Ultimate
7th Pokémon Brilliant Diamond & Shining Pearl
8th Halo Infinite
9th Call of Duty: Vanguard
10th Final Fantasy XIV: Endwalker
11th Final Fantasy VII Remake: Intergrade
12th No More Heroes III
/v/irgin Award
for best new IP
Cruelty Squad
Consumer Softproducts
Results

1st Cruelty Squad
2nd Inscryption
3rd It Takes Two
4th FIGHT KNIGHT
5th Loop Hero
6th Ender Lillies
7th Scarlet Nexus
8th Fuga: Melodies of Steel
9th Returnal
10th Kena: Bridge of Spirits
11th Deathloop
12th Balan Wonderworld
Tom Clancy Award
for best writing
Nier Replicant ver.1.22474487139...
Toylogic, Square Enix
Results

1st Nier Replicant ver.1.22474487139...
2nd The Great Ace Attorney Chronicles
3rd Cruelty Squad
4th Final Fantasy XIV: Endwalker
5th Deltarune Chapter 2
6th Psychonauts 2
7th Lost Judgment
8th NEO: The World Ends With You
9th It Takes Two
10th Resident Evil Village
11th Snoot Game
12th Guardians of the Galaxy
Almost Shakespearean Award
for worst writing
Life is Strange: True Colors
Deck Nine
Results

1st Life is Strange: True Colors
2nd Back 4 Blood
3rd Call of Duty: Vanguard
4th Far Cry 6
5th Battlefield 2042
6th Twelve Minutes
7th Balan Wonderworld
8th Halo Infinite
9th Deathloop
10th Shin Megami Tensei V
Guilty Pleasure Award
for the game I like but /v/ hates
Results

1st Omori
2nd Final Fantasy VII Remake: Intergrade
3rd Ys IX: Monstrum Nox
4th Mario Golf: Super Rush
5th Five Nights at Freddy's: Security Breach
6th Pokémon Brilliant Diamond & Shining Pearl
7th Nickelodeon All-Star Brawl
8th Humankind
9th Pokemon Unite
10th Destruction AllStars
Kamige Award
for Best Eroge
Rance Quest Magnum
AliceSoft
Results

1st Rance Quest Magnum
2nd Black Souls II: Crown of the Lion and Unicorn
3rd Koikatsu Sunshine
4th ASYLUM
5th Full Metal Daemon: Muramasa
6th Holy Knight Ricca
7th Karryn's Prison
8th HuniePop 2: Double Date
9th Abaddon: Princess of the Decay
Dick Kickem Award
for Best Character
Lady Dimitrescu
Resident Evil Village
Results

1st Lady Dimitrescu
2nd Samus Aran
3rd Ethan Winters
4th Travis Touchdown
5th Spamton G. Spamton
6th Chris Redfield
7th Karl Heisenberg
8th Jose Gallard
9th Raven Beak
10th Berdly
11th Daisukenojo "Beat" Bito
12th Roland
Scrappy Doo Award
for Worst Character
Sylvanas Windrunner
World of Warcraft
Results

1st Sylvanas Windrunner
2nd Alex Chen
3rd Julianna Blake
4th Selene Vassos
5th Fernando "Echo-216" Esparza
6th Balan
7th Mia Winters
8th Berdly
Diamond in the Rough Award
for best game that nobody played
Ghosts 'n Goblins Resurrection
Capcom
Results

1st Ghosts 'n Goblins Resurrection
2nd Super Robot Wars 30
3rd Record of Lodoss War: Deedlit in Wonder Labyrinth
4th Blaster Master Zero 3
5th The Forgotten City
6th UnMetal
7th Famicom Detective Club: The Girl Who Stands Behind
8th Voice of Cards: The Isle Dragon Roars
9th Super Dream Dasher
10th Chicory: A Colorful Tale
11th Northern Journey
12th Dodgeball Academia
9IXELS ARE 9RT
for most pretentious indie game
Life Is Strange: True Colors
Deck Nine
Results

1st Life Is Strange: True Colors
2nd Twelve Minutes
3rd Boyfriend Dungeon
4th Deltarune Chapter 2
5th OMORI
6th It Takes Two
7th Cruelty Squad
8th The Artful Escape
9th Sable
10th Kena: Bridge of Spirits
11th Eastward
12th Inscryption
Haptic Feedback Award
for best gameplay
Metroid Dread
Mercury Steam, Nintendo EPD
Results

1st Metroid Dread
2nd Monster Hunter Rise
3rd Shin Megami Tensei V
4th Cruelty Squad
5th GUILTY GEAR -STRIVE-
6th Resident Evil Village
7th It Takes Two
8th NEO: The World Ends With You
9th Halo Infinite
10th Psychonauts 2
11th No More Heroes III
12th Forza Horizon 5
Press X To Win The Award
for worst gameplay
Balan Wonderworld
Square Enix, ARZEST Corp.
Results

1st Balan Wonderworld
2nd Life Is Strange: True Colors
3rd Back 4 Blood
4th Battlefield 2042
5th Grand Theft Auto: The Trilogy – The Definitive Edition
6th Call of Duty: Vanguard
7th Deathloop
8th Pokémon Brilliant Diamond & Shining Pearl
9th Pokémon Unite
10th New Pokémon Snap
11th Mario Golf: Super Rush
12th No More Heroes III
/vr/ Award
for Best Video Game of 1991
Super Mario World
Nintendo EAD
Results

1st Super Mario World
2nd Sonic the Hedgehog (Genesis)
3rd Street Fighter II (Arcade)
4th Super Castlevania IV (SNES)
5th Final Fantasy IV (formerly II) (SNES)
6th Battletoads (NES)
7th Monkey Island 2: LeChuck's Revenge
8th Streets of Rage (Sega Mega Drive/Genesis)
9th Super Ghouls 'n Ghosts
10th Sid Meier's Civilization
11th Metroid II: Return of Samus
12th Action 52 (NES)
The Most Interesting Thing of 2001
for Best Video Game of 2001
Metal Gear Solid 2: Sons of Liberty
Konami
Results

1st Metal Gear Solid 2: Sons of Liberty
2nd Super Smash Bros. Melee
3rd Devil May Cry
4th Silent Hill 2
5th Max Payne
6th Halo: Combat Evolved
7th Grand Theft Auto III
8th Sonic Adventure 2
9th Final Fantasy X
10th Luigi's Mansion
11th Tony Hawk's Pro Skater 3
12th Conker's Bad Fur Day
Redemption Arc Award
for biggest redemption in gaming
Capcom
Taking care of their flagship franchises
Results

1st Capcom
2nd It Takes Two / Josef Fares
3rd Metroid Dread
4th Valve
5th Microsoft
6th Final Fantasy XIV: Endwalker
7th Psychonauts 2 / Double Fine
8th NEO: The World Ends With You
9th Mario Party Superstars
10th Halo Infinite
11th Balan Wonderworld
Hate Machine Award
for crimes against gaming
NFTs
DLC and lootboxes just weren't greedy enough
Results

1st NFTs
2nd China
3rd Activision-Blizzard / Bobby Kotick
4th Grand Theft Auto: The Trilogy – The Definitive Edition
5th SJWs
6th Rockstar Games
7th Ubisoft
8th Epic Games Store
9th EA
10th The Game Awards
11th Nintendo
12th Roblox
Please Be Good Award
for most anticipated game of 2022 and beyond
Results

1st Elden Ring
2nd The Sequel to The Legend of Zelda: Breath of the Wild
3rd Bayonetta 3
4th Stalker 2
5th Metroid Prime 4
6th Hollow Knight: Silksong
7th Stranger of Paradise: Final Fantasy Origin
8th Warhammer 40,000: Space Marine 2
9th Kirby and the Forgotten Land
10th Final Fantasy XVI
11th Starfield
12th Pokémon Legends: Arceus
LAN Party Award
for best multiplayer of 2021
Monster Hunter Rise
Capcom
Results

1st Monster Hunter Rise
2nd It Takes Two
3rd Final Fantasy XIV: Endwalker
4th GUILTY GEAR -STRIVE-
5th Mario Party Superstars
6th WarioWare: Get It Together!
7th Halo Infinite
8th Crab Game
Dance in the Pale Moonlight Award
for best boss fight of all time
Senator Armstrong
Metal Gear Solid Rising: Revengeance
Results

1st Senator Armstrong
2nd The Boss
3rd Vergil 3
4th Jetstream Sam
5th Psycho Mantis
6th Ornstein and Smough
7th Liquid Ocelot
8th The End
9th Artorias
10th Sword Saint Isshin
11th Slave Knight Gael
12th Orphan of Kos
Initial /v/ Award
for best vehicle in a video game of all time
Results

1st Yoshi
2nd Metal Gear Rex
3rd Warthog
4th Chocobo
5th 1960 Cadillac Eldorado
6th Blue Falcon
7th Arwing
8th Nissan Skyline GT-R
9th Wario Car
10th Normandy SR-1
11th Sweet Tooth
12th Mako
Horse Armor Award
for best DLC/update released this year
Results

1st Nothing
2nd Final Fantasy XIV: Endwalker
3rd Super Smash Bros. Ultimate: Fighters Pass Vol 2
4th Disco Elysium: The Final Cut
5th Deep Rock Galactic: Rival Incursion
6th Outer Wilds: Echoes of the Eye
7th The Binding of Isaac: Repentance
8th Baba Is You: Baba Make Level
9th Blazblue Centralfiction: Rollback Netcode
10th Minecraft: Caves and Cliffs
11th BLACKSOULS II: Crown of the Lion and Unicorn
12th Animal Crossing: New Horizons 2.0 Update
Name a More Iconic Duo Award
for most iconic video game duo of all time
Mario & Luigi
Mario Bros.
Results

1st Mario & Luigi
2nd Dante & Vergil
3rd Kiryu & Majima
4th Sonic & Tails
5th Solid Snake & Otacon
6th Sam & Max
7th Reimu & Marisa
8th Ornstein & Smough
9th Banjo & Kazooie
10th Wario & Waluigi
11th Ratchet & Clank
12th Batter & Grimm
13th Jak & Daxter
/ck/ Award
for best food item in a video game of all time
Results

1st Sandvich
2nd Big Smoke's Order
3rd Estus Flask
4th Lon Lon Milk
5th Cake
6th Wall Chicken
7th Bananas
8th Cup Noodles
9th Lobster
10th Mushroom
11th Maxim Tomato
12th Golden Apple
Would you like to know more?
What's shown above are the official results as seen during the show. If you'd like to see more details, including how sites other than /v/ voted, visit the Detailed Results page.